Yesterday, I did some shopping. I don't earn enough, but boy, do I love to shop and dine.
Control, Evie! The voice inside me says.
But I'm sorry. I find it very hard to resist the temptations of gorgeous galores. And cake. Oo man, I love cake. Light sponge, with layers of cream icing and little bits of nuts. Awwww. For my birthday this year, can I just get one big cake with lots of cream icing AS my birthday gift? I want it. I want it.
Secret Recipe does White Chocolate Macadamia cake. Its so simple, yet so good. How could a white chocolate-lover resist? *salivates*
So anyways. Back to my shopping list…I decided to buy some nail polish over at Nail Fiesta to give my nails some colors without spending RM100 on a trip to the nail salon. I did spend RM130 (apprx 42USD) on…
O.P.I. Power Pack – Comes with the O.P.I. Base Coat and Top Coat in 15ml each.
O.P.I. Dutch Tulips – A bright shade of red with a pink tone.
China Glaze Short and Sassy – A deep red with a slightly brown, metallic hue.
China Glaze Sunset Sail – A light peach with a bright shimmer.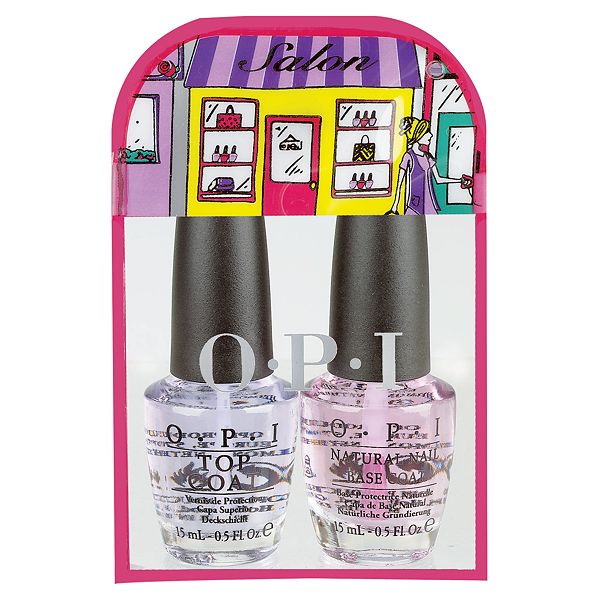 I bought it online and I should receive these products in the mail tomorrow! *jumps for joy*
Colored nails, just in time for Chinese New Year! I was actually deciding between two crucial China Glaze colors. Ingrid from the Vintage Vixen collection and Sunset Sail (pic above).
The color looks delicious. Chocolate-y with some golden shimmer. I know it will definitely go well with my skintone, but it would actually blend in with skintone and just make it look blah. And then I stumbled upon Sunset Sail and I was swooned. But I still couldn't decide, so I got Rachelle's help and she voted on Sunset Sail. Huzzah. A lovely peachy shimmer for my nails and it will stand out. I'm still a little anxious, but let's wait until tomorrow, shall we.
I also stopped by at Sephoras with Rachelle to enquire on the price for the Urban Decay Deluxe Eyeshadow Palette. I have an offer online with a 10% discount and free shipping, so I'm in a bit of a kerfuffle here. But I still love my Rollergirl Palette so I might purchase that in February or March.
I did not leave Sephora's empty handed, though. I wanted to buy the Breakfast Scrub by Soap and Glory to help beautify my skin before my boyfriend arrives, but I didn't really need a giant jar (despite it smelling my pancakes and maple syrup, makes it so difficult for me to say no). But I did say no, and got myself a tiny travel-size jar of Flake Away Body Scrub and Soap and Glory's Glad Hair Day Shampoo and Conditioner (travel-size). So three teeny tiny items to fit my suitcase for a sweet little holiday with my boyfriend.
This will all be apart of my special romantic night with my boyfriend. Yay
Halloween is just around the corner and if you'd like to take a risk and flash those fabulous peepers with a unique twist, why not give the Leopard Print a try. Its actually a very simple look to create and its just a matter of practice.
All you need is just a good liquid eyeliner with a good brush and a dual-colored eye shadow for base and shading. For a traditional yellow-toned feature, you can opt for a gold and a medium to dark brown. Or for something brighter and show-stopping, try a bright shade of fuschia and deep violet. Alternatively, you can also be creative and try blues or greens or mix the colors up. Just remember that you need a light and a dark shade for contrast. Now, leopard prints are not that difficult to achieve. Its just a matter of drawing the letters C, and one the other way around, or ( and ). Perfection and order is not necessary; the more scattered it is, the better it looks. And don't worry so much about getting the C's perfect and of the same size.
In order to practice, I  recommend using your liquid eyeliner on your hand, as opposed to using a pencil or ink pen on paper. You'll want to know the feel of the flexibility of your brush against you skin. I use Modelista's liquid eyeliner, where the brush is super thin, but very versatile into creating either very thin and fine lines, to thicker lines. If you use a liquid pen eyeliner, that would be perfect because its stiff yet flexible at the same time. Anyhow, here as some very basic and simple instructions in illustration for those who would prefer to make it fast and simple.
I found an instructional video that seems to be the best one so far as you get a good close up of how the leopard prints are done. Kindly scroll to the end of the post to watch the video. Do not limit yourself to doing it for Halloween parties as well, but be bold and daring and give it a go for parties or a girl's night out. To avoid looking too trashy for day use, I recommend using the photo above as reference. Its visible yet subtle for a day out. Pair it with a leopard print clutch or pumps, and you're good to go! I thought of this look some years back but never really bothered to try it out. I've never really gone out with the look, but I'm always happy to do it for friends.
Anyhow, give it a try and send me pictures of how it looks.
++++
If you're all about DIY and creating your own stuff, you'll love Cut Out + Keep. A blog dedicated to tutorials and DIY projects; from teaching you how to do your hair to delicious recipes and tips to turn you into a domestic goddess like Nigella. Its so hard to say no to this website, because its just so full of fun, girly things to do. Cut Out + Keep
Girls, think of it as the new Home Economics textbook of topics that will actually get you excited. I find it so hard to stop surfing the page because its just so packed with fun things that gets the 12 year old in me jump for joy.
Hope you enjoy the page. Over and out!
Evienereal
YouTube Links